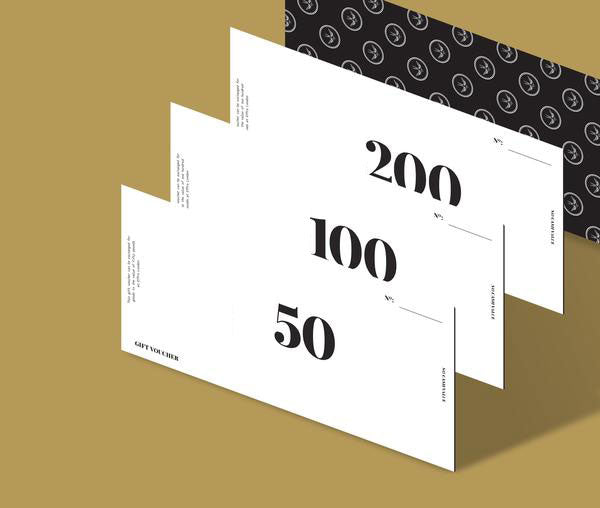 EFFRA London Gift Card
Stuck for a gift idea? Take the pressure off with an EFFRA London gift card.
Our gift cards range in value from 25 to 200 of your preferred currency. Simply select the value you wish to purchase from the dropdown below and, if you wish, how many gift cards of that value you would like - then hit 'Add to basket' and complete the purchasing process just like any other product on the site.
Once you've completed the purchase, you'll receive an email with a unique link to your EFFRA London gift card where you'll be able to either print, forward onto someone as a gift or simply get to our products to start using it.
USD
GBP
EUR
AUD
JPY
NOK
CHF
SEK
HKD
Other Signature Home Options
About The Home Collection
EFFRA fuses contemporary design with iconic aesthetics, blurring past and present
to forge a new interpretation of modern jewellery.
Uniting contemporary, minimalist design with traditional craftsmanship,
our pieces celebrate the combination of cutting edge,
contemporary style with nostalgic notions of kinship and inter connectivity.
Our aim is to create simple and honest jewellery with a down to earth aesthetic,
adding understated elegance to everyday attire.